Who is Coach Wheeler?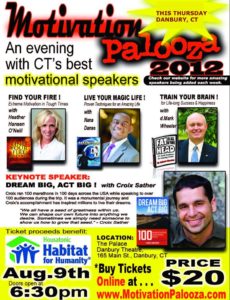 As a former college player and, more recently, a professional speaker on the topic of "Performance Mindset", Coach Wheeler brings a unique perspective to the game of basketball.
His teams are known for their "Never Quit" attitude as well as their ability to control their own minds while overcoming obstacles … both in games as well as in life.
One of Dave Wheeler's other "claims to fame" is something that has been called "TheShot92".  As part of his presentations at basketball camps and clinics, he often tells the story of how he was selected to participate in a half-time shooting contest in front of 20,000 spectators.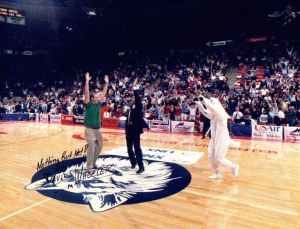 We won't give away the ending, but we will say that the sponsor of the contest (Pizza Hut) gave away a lot of pizza thanks to Dave's exploits.  Here is a link to the full story of… TheShot92.
Individual Coaching Services

Coach Wheeler is part of the CoachUP.com network and you can sign up for individual coaching sessions at www.CoachUP.com/.  Dave specializes in the mindset, basketball skills and conditioning that are required for an athlete to perform at a high level on the basketball court.
Coach Dave Wheeler's Blog
More articles can be found on Dave Wheeler's blog at www.CoachWheeler.com where he talks about how to build a winning mindset.
Coach Wheeler – Published Author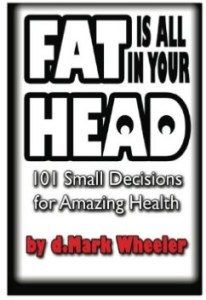 Dave Wheeler wrote the book, "Fat is all in your Head, 101 Small Decisions for Amazing Health" based on his own story of weight loss plus the ideas that helped him lose over 50 pounds.  The book is available on Amazon.com in both paperback and kindle versions.
Coach Dave Wheeler is also doing research for a book with the working title of "How to Win a State Championship" and he occasionally posts articles on www.How-To-Win-State.com based on interviews with winning coaches from all over the United States.  The book is tentatively scheduled for publication in late 2018 and at least part of the research may be funded via a Kickstarter project.
Coach Wheeler – YouTube Star
Since Coach Wheeler often interviews 1000+ point scorers as well as some of the winning-est coaches in basketball (for his How To Win book), he figured it might be interesting to videotape some or at least parts of those interviews and put them on YouTube.
In addition, there are many lessons both basketball related or mindset related that can best be demonstrated via video.  Plus, some people just like to watch YouTube videos, so be sure to subscribe to Coach Wheeler's YouTube Channel !